Natural Building Workshop @ Azula, Portugal 15th – 22nd June 2020
Azula and Surplus Permaculture Design are excited to invite you to our unique hands-on Natural Building Workshop on a stunning 15-hectare Permaculture project in Portugal.
Come and join Lola, and the Azula community for a week of learning, sharing, creating and celebrating the magic of earth construction. 
Building a home with earth is an empowering, humbling and inspiring experience. We will connect with the earth, with ourselves, with each other and with these ancient building techniques which are silently ingrained in all of us; together we tap into this forgotten knowledge and celebrate together everything that we are and everything we can achieve together.
This workshop is for people of any age and physical ability; no one is excluded from building with earth, we embrace our diversity and differences, our strengths and weaknesses; we can all play an important role in the building process no matter how big or small. This workshop is for your personal development and is designed so that every individual walks away feeling inspired and confident to continue to build with earth.
This will be a hands-on, practical learning experience, we will be building a real home for a family here at Azula. There will be theory classes woven throughout the workshop as well as movies, presentations, documentaries and slide shows. You will also have access to our extensive digital library of Natural Building and Permaculture resources. 
We want you to grasp a good understanding of a variety of building techniques – their different qualities and how they function in a home; will construct parts of the house using the following methods;
Slip straw
Cob
Adobe
Wattle and daub
Timber/carpentry 
We will also erect a pine frame reciprocal roof
Discuss and demonstrate finishing plastering and earthen floors 
What is Natural Building?
Natural building is so much more than just building with natural materials; it is about reconnecting with our ancestral roots and our natural environment. It's about building beautiful, durable, healthy and spiritually uplifting buildings as well as building relationships with people and the planet along the way. It's about observing and respecting the world around us, consciously using local, renewable and sustainable materials to creating buildings that work in harmony with our mind, body and soul, and the environment they inhabit.
What will you learn?
During this workshop you will be connecting with the earth from day one; gaining experience, trusting your intuition and learning by doing.
You will learn how to;
Test clay sub-soils and use the results to create the perfect earth mix
Learn about ecological house design and application
Make adobe bricks and build with them
Mix and work with cob in many different forms
Mix and apply slip straw
Erect and plaster a wattle and daub wall
Build a reciprocal roof
Create beautiful artwork and sculptures with earth
Mix and apply natural plasters
There will be some theory sessions too;
Ecological House Design – how to design energy efficient homes in connection with your climate
Natural Building Theory – How it all works and why
Building techniques across the globe – what techniques are being used, where and why?
Earth floors and reciprocal roofs
We will integrate theory sessions throughout the course along with presentations and documentaries in the evenings and a pizza party on the last night all cooked in our earth oven. 
Course price: € 430
This price includes all meals, a place to stay for the duration of the course in our earth built dorms, transportation to and from the farm and all course tuition vcosts and materials.
We ask all registrants to make a deposit of €100 to secure your spot and for the remaining fee of €330 to be paid in on arrival or via bank transfer.
Early Bird Discounts: Get in there early and secure this natural building workshop for an incredible €390 if you sign up before Feb 20th 2020
Please arrive at Azula no later than 13:00 on June 15th for our welcoming lunch and tour
Azula would like to be as transparent as possible with their finances, as an example to other projects and to be open and honest with visitors and students, who each contribute so much to the building and development of the farm and community. 
Azula is currently funded by its founders but they want to create a more resilient economic model by diversifying their streams of income. Creating a volunteer program and by running courses and workshops will help develop the systems on the land. The money paid for your course fee will be divided between Azula project and the facilitators, meaning Azula can go forward with developing the project and purchasing of materials, and the facilitators can continue with their passion to teach and inspire. 
Please Note:
In the unlikely event of us cancelling the course, your deposit will be refunded in full, additionally, we will not be held responsible for any financial losses accrued. The closing dates for registering for the course is June 1st 2020. Deposits are non-refundable if you decide to no longer participate. We will accept late bookings if there is space available.
Fundraise for your Tuition
If you are interested in a creative way to come up with funds for this course, look into fundraising for it through WeTheTrees.com. It is a great way to reach out to your family and friends, let them know what you are up to and give them an easy way to contribute to your education.
Accommodation and Food:
Accommodation during the course will be provided within one of our earth roundhouse or dormitories with comfortable mattresses, pillows and solar lights, you will just need to bring a sleeping bag. For those that would prefer more privacy, there is the option to rent a private bell tent for a maximum of 2 people at an added charge of € 30 a day. They will be placed in private and beautiful surroundings in the proximity of toilets and showers. We have limited private tents so booking them in advance is a must. If you prefer, you can also bring your own tent and camp in the designated areas.
Fresh and organic vegetarian food will be provided throughout the course and will be sourced from the farm itself and the local market. Special dietary needs can be accommodated for but please let us know in advance.
Contact information:
Please feel free to email us on  info@azula.bio for any additional information you may need.
Meet the  Facilitator:  Lola Bryon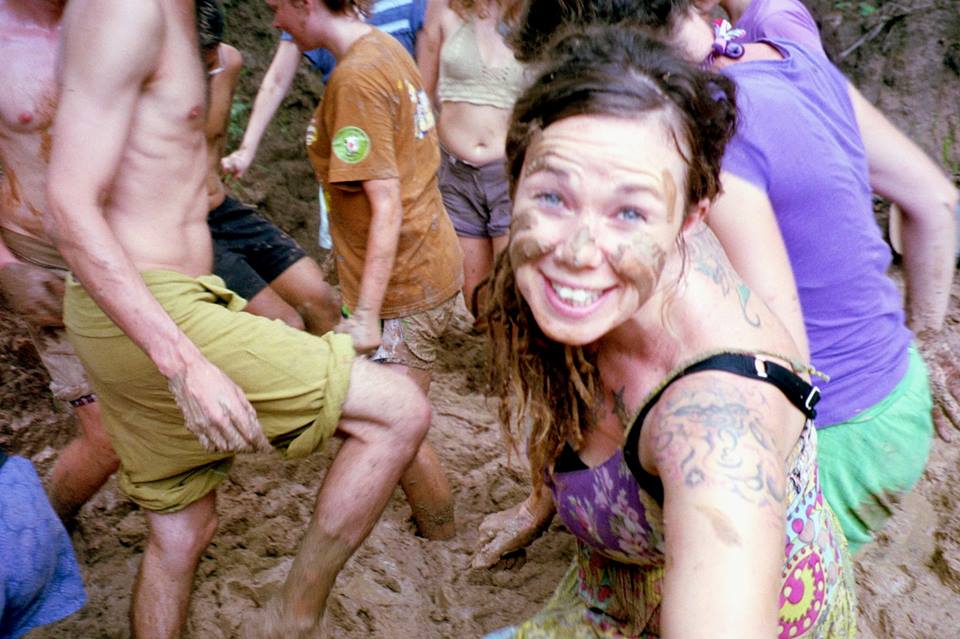 Lola Byron is a Permaculture and Natural Building facilitator, practitioner and consultant. After travelling the globe with her young family and connecting with Permaculture projects she now lives in Southern Portugal where she works, teaches and builds. Originally from Birmingham, England, she has been a thriving Permaculturist and natural builder since completing her PDC back in 2010. Following this she was an active urban Permaculturist; designing and implementing a variety of community gardens and co-facilitating natural building and gardening workshops in and around the UK. With a background in studying then teaching Fine Art, Sculpture, when she discovered Permaculture and building with earth she knew she had found her calling in life and she loves to apply these artistic skills to create beautiful buildings from earth, specialising in adobe, cob and earthbags. Having now completed 10 house builds (project managing 8 of these) she is always excited to pass on her knowledge to inspire and empower others to re-connect with the earth, make positive changes and become more self-reliant. Lola was the natural building manager at Panya Project, Thailand for 3 years, where she taught numerous PDC's, hands-on Permaculture and Natural Building Courses, and co-managed the volunteer and intern program as well as the daily running of the farm. Lola joined Surplus Permaculture Design in 2017, an international collaboration of Permaculture designers, as a consultant and project manager.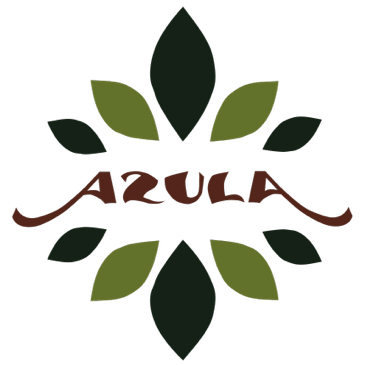 Azula is a new and fresh permaculture project founded in August 2016, in the beautiful Alentejo region of Portugal. The founders are full of enthusiasm, passion, determination and knowledge, and they are transforming this previously heavily grazed land, into an abundant off the grid farm by applying fully integrated Permaculture design systems. This is a fantastic opportunity to see how you can really make dreams into reality by designing and building a Permaculture project from scratch. Our aim is to create a supportive learning community for the duration of the course where trust, compassion, support and connection is built among participants, facilitators and community members.